Welcome to Arabi

C

learly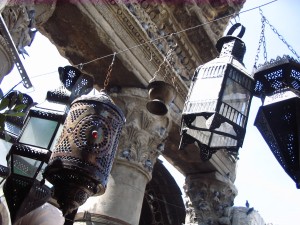 We are enthusiastic native speaker teachers experienced at teaching students wishing to Study Arabic in London for a wide variety of reasons, whether for business, holiday, studying the Holy Quran or simply just for fun.
We're professional language training company offering Arabic private language classes in London. Our clients, either individuals or companies, we offer tailored classes of Modern Standard Arabic and Spoken Arabic ( Colloquial/ Dialect) at their homes or offices.
We teach from a wide range of materials and adapt our style and focus depending on each student's individual requirements. Our students come from a variety of backgrounds including journalists, diplomats, NGO workers, lawyers and bankers. We can teach various dialects or Modern Standard Arabic and all students are welcome from complete beginners to advanced students. Please look through the information on the rest of the site to find out more.
Where we teach
We are very flexible in terms of where we teach our students and will agree in advance where the classes will take place. This could be:
Waterloo

At another location suggested by the student in London zone 1 , 2 and 3

At the student's home or work place if required
Why learn Arabic?
Our Arabic lessons are designed to help individuals and Companies:
Relocating to an Arabic speaking country

Travelling to Arabic speaking countries

Arabic and Islamic studies (literature)

Arabic creative writing  

Conducting business with Arabic speakers

Just out of curiosity!